The hybrid workforce is here to stay. And while blending in-person and remote work has its challenges, done well it can unlock significant upside, as these IT leaders attest.
By Mary K. Pratt Contributing writer, CIO 
DEC 6, 2021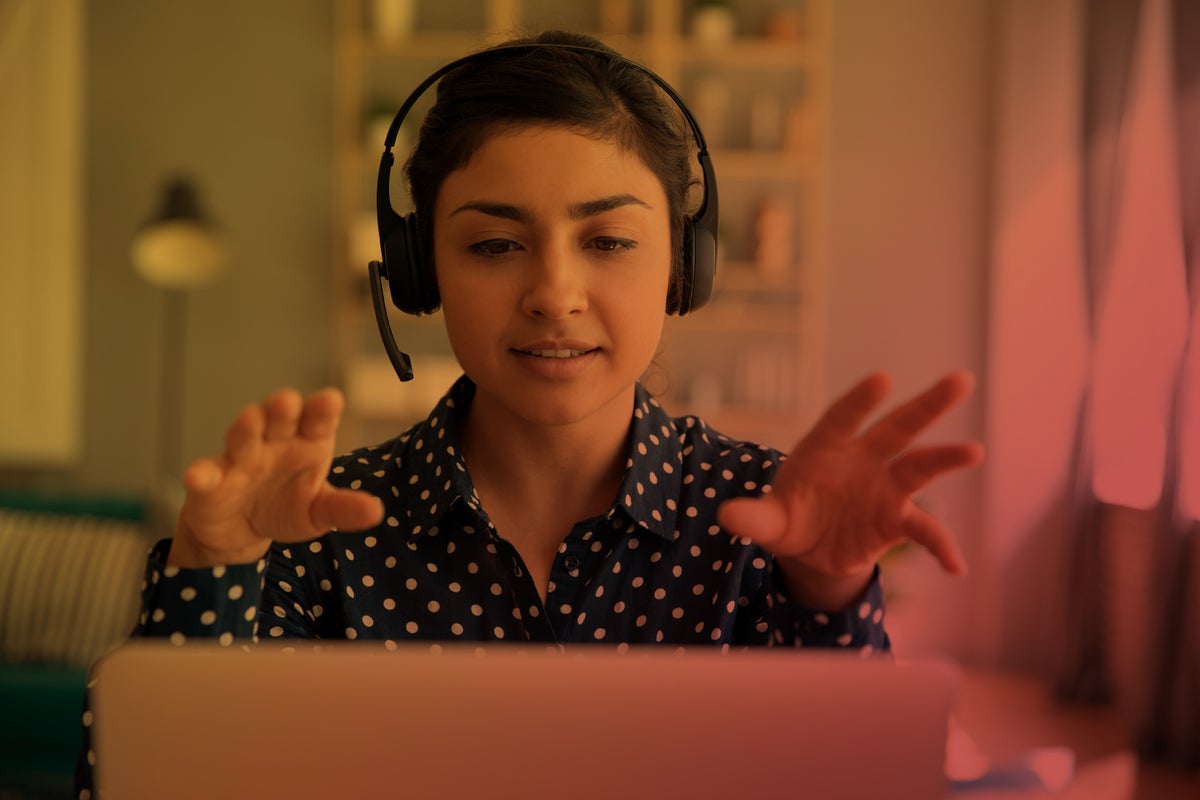 Nearly all studies and reports have called it: Hybrid is the way the business world will work from now on.
This shift is well under way, testing leadership that must now reshape office space and reorganize teams.
But the hybrid environment is already showing positives, especially in IT where CIOs have found some surprising benefits to having more flexible policies around where and when their employees work.
"While hybrid work has brought with it its own unique set of challenges, the benefits it has created for us are consequential. The shift served as a springboard for pioneering new ways of working, completely rethinking our roadmaps, and reinventing collaboration as we navigate the unknown together," says Meta CIO Atish Banerjea.
Of course, not all executives have experienced benefits from hybrid work; and those CIOs who have seen the upside of hybrid work say they now must manage their departments in new ways to maintain and maximize those advantages long term.
That's worth doing, IT leaders agree, noting the following 10 hybrid work benefits that have improved their teams, their IT operations, and ultimately their organizations.
1. The end to the lingering stigma of remote work
Brad Stone, CIO at Booz Allen Hamilton, had one of his top IT infrastructure workers move away from the company's offices during the pandemic. The worker told Stone that he felt he couldn't have made the move before COVID because he had feared that working remotely would put him at a disadvantage.
"I do think that stigma was real, but [the pandemic] changed that," Stone says. Now employers and employees are both more likely to view workers who stay fully or partly remote as being just as engaged as everyone else. "It has opened up the ability for people to work where they really want to be, and to do that in a way that doesn't disadvantage them in their career path."
2. A boost for recruitment and retention
After years of fierce competition for IT talent, CIOs are enjoying a bit of a reprieve, as many have been able to eliminate, or at least ease, geographic requirements for new hires and existing workers.
"Although it makes the way we work harder, the ability to 'team anywhere' and to work in a distributed way gives you the ability to hire from anywhere," says Dom Price, a work futurist with software maker Atlassian.
Most others have endorsed that idea. Some 94% of respondents to the 2021 Hybrid Work Global Survey from tech companies Riverbed and Aternity said hybrid work helps with recruiting talent.
Chris Conry, CIO of Fuze, a cloud-based unified communications provider, knows this firsthand.
In a newly published report, Gabriel Consulting Group offers a close-up look at the distinctive Dell Technologies approach to delivering HPC via cloud models.
Conry says even before the pandemic he was "a huge proponent of the hybrid model and not being too tightly bound to office locations when looking for new hires and looking at team dynamics." Still, he and most of his staff worked at least part time in one of the company's offices, which placed some geographic parameters on his recruitment efforts. But the success of nearly full-time remote work prompted him to loosen those parameters, which recently resulted in the hiring of a North Dakota-based technologist for the Boston-based company. He adds: "Pre-pandemic, I'm not sure we would have expanded the search to that region."
3. A slowdown in rising worker compensation
On a related note, the ability to have IT employees work from anywhere has eased some of the upward pressure on talent costs, says Dan Albright, president and global head of consulting with NTT DATA Services.
Albright says this has been most noticeable for CIOs recruiting entry-level talent who are happy to stay where they are, a fact that has help rein in big signing bonuses and relocation costs. He acknowledges that the emerging hybrid work environment and the anticipated return to offices may limit some of this financial benefit going forward, but he notes CIOs with offices in high-cost regions could strategically recruit some staffers from lower-cost areas to balance out the higher salaries offered to those who need to be on site.
4. Upped productivity
IT leaders say they and their teams have enjoyed a productivity boost in the hybrid world. They note that remote employees can get more work done because they don't experience the interruptions typical in an in-office setting. And teams can more quickly gather either all online or in a hybrid meeting, helping to cut back on the time people need to physically get to and from meetings.
Jeff Wong, global chief innovation officer for EY, a professional services firm, says workers are also more focused and ready to get down to business when they do meet.
"We realize how precious the time we have together is, because you recognize that you're not going to be able to spend days or weeks with this person. You have an intense two or three sessions with this person," he says. "There's now a higher motivation to get deeper faster and be effective and efficient."
5. Opportunities to 'reteam'
Remote and hybrid work gives CIOs an opportunity to reconfigure teams based more, or even exclusively, on the needed set of complementary skills rather than on proximity, according to IT advisers.
"In the past the team might have had the tendency to work with the people next to them, just because that's who they see. Now with people remote, collaboration across different offices and different countries increased exponentially. You can look for a skill set wherever it may reside," says Samir Datt, managing director in the technology consulting practice at Protiviti.
Meta's Banerjea has found similar benefits: "We were already working on a global footprint of smart lockers that allow employees to seamlessly travel between our campuses by reserving a desk and picking up a laptop with their badge, and the shift to hybrid work spurred us to double down on this workstream."
6. And opportunities for load-balancing work
Similarly, some CIOs have found that the hybrid model and its accompanying flexibility in worker schedules allow them to extend the workday without having to add staff, require workers to extend their hours, or open offices in new locations.
For example, Datt says employees who start early from home can work on a project and then pass it to team members who opt for later workday start times. "If you have skill sets and different teams working at different times in different geographies, you can hand off work back and forth and keep the ball moving and then optimize your resources," he says. "This opportunity is much more readily available now, but CIOs need to look for it and move teams or resources around to take advantage of it."
Atlassian's Price, too, has seen benefits in the asynchronous collaboration that has become more common in the hybrid work environment. He gets more feedback and more thoughtful feedback as teams have more time to contemplate ideas than they did during in-person sessions. And he gets feedback from the more introverted employees on his team who were reluctant to speak up during in-person meetings but are comfortable reflecting and then responding online.
7. Meetings that work for everyone
Like most pre-pandemic professionals, Fuze's Conry remembers what hybrid meetings once entailed: workers coming together in a conference room where they often had side discussions to advance ideas while remote workers were sidelined and excluded.
"The majority of folks together in a physical space would have that full experience meeting with the other participants, and the small majority of folks on the screen would be at a disadvantage," he says.
Although that experience hasn't been fully eliminated, IT leaders say the past two years have helped their teams become more thoughtful about how they engage with others both when fully online and in hybrid meetings.
"Now everyone is on a level playing field. There's no advantage to being in the office. Everyone is in the meeting in the same way," Conry says.
Others have a similar take. Price, for instance, says his company is experimenting with the use of avatars coming together in a virtual room. "It's a tool we never would have bothered with before," he adds.
Moreover, he says his team has a policy of being either all in person or all online, to ensure no one feels awkward in a hybrid meeting — a policy that didn't exist before the pandemic.
8. Enhanced communication skills
Jim A. Jorstad and his senior staff at University of Wisconsin-La Crosse saw the move to virtual and then hybrid work limit informal and impromptu opportunities to talk with their workers.
So they had to become more deliberate about scheduling time to share information, and they had to become more effective in doing that regardless of the communication channel or whether workers were remote, in person or both.
That yielded gains in communication skills for everyone, says Jorstad, interim CIO at the university.
He and his senior leaders were forced to become more effective presenters, more attentive to understanding nonverbal cues and more deliberate about engaging individuals.
"We scheduled communications to make sure we could have this connection and we found that it actually enhanced communications. And not only did it improve communications with the employees, it made our leaders have to step up," he says.
In fact, Jorstad says the IT team has found the improved communications so helpful that he expects them to continue even as more people return to in-person work.
9. More engagement with, and empathy for, teammates
Several CIOs say hybrid work requires that they and their managers become more deliberate about soliciting feedback and opinions from staffers because they weren't all gathered together in one place at the same time. That in turn has helped boost overall engagement.
At the same time CIOs say they and their workers are more attentive to the challenges that both remote and hybrid work environments create, having experienced them firsthand.
As Banerjea says: "We learned time and time again that empathy for and collaboration with all colleagues is essential to building the future of work and beyond. We enabled quick sentiment surveys across the company to gain insights from our people on a regular basis to determine the most important needs to be productive and how we can address those challenges. We intentionally create opportunities and products that drive human connection so that whether someone is onboarding 100% remotely, partially remotely, or in-person, they feel equally connected to our people and culture."
Figures from VMware's 2021 study on hybrid work, The Virtual Floorplan: New Rules for a New Era of Work, back up that observation, with 75% of respondents saying their personal connection has improved with at least some employees, 67% saying collaboration in their organization has improved and 61% saying they feel more valued by their colleagues.
Meta's Banerjea adds: "The pandemic shifted our dependency on technology, as well as our approach to employee well-being and engagement, and both are instrumental factors in shaping the hybrid workplace of today and tomorrow."
10. Elevation for the CIO, the IT team, and their work
As CIOs and their teams swiftly delivered the technologies that enable the hybrid, highly digital work environments prevalent in many organizations, they gained new allies and a stronger voice within their own enterprises.
"I've had CIOs say, 'Finally I have leaders in my business who understand what I do,'" Atlassian's Price says. "The impact of technology has grown dramatically in the past 18 months, and so now they're saying, 'What experiments can we run to make us more effective,' and getting support for those conversations. I think that's great for CIOs and something they should learn how to maximize."