Contributing writer, CIO | Sept 7, 2021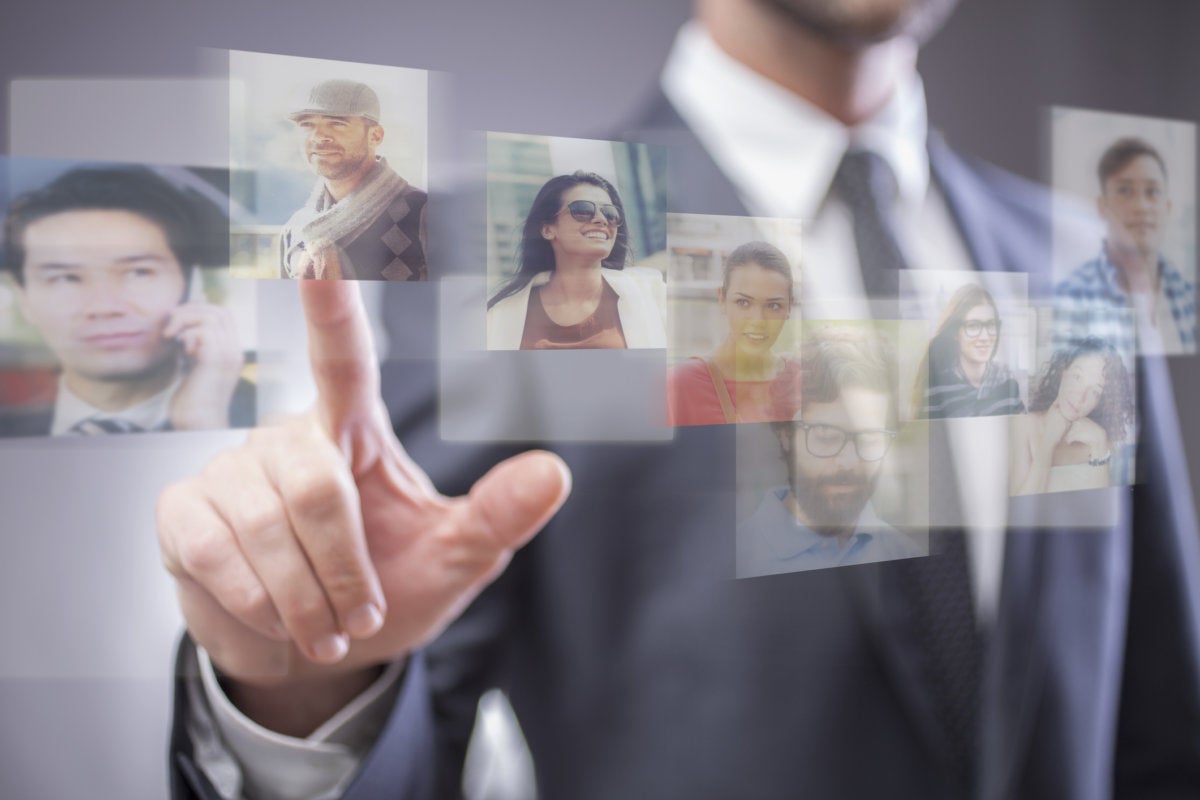 The lineup of toughest IT jobs to fill hasn't changed much since last year, but one new factor might ease the situation in the months to come. Thanks to the work-from-home phenomenon, more people are now available for jobs that were once restricted to a candidates from a specific geographic area.
"The talent war has changed dramatically," says Alex Kraus, vice president of consultancy Metis Strategy. "The talent pool is much larger, and sometimes global, where it was previously constrained to wherever the company headquarters is."
According to the 812 IT leaders who responded to the 2021 State of the CIO survey, the most challenging IT jobs to fill are those involving cybersecurity (21%), AI/machine learning (20%), data science/analytics (19%) and DevOps/DevSecOps/agile (12%).
The pandemic has had significant impact in shaping IT spending this year. According to the State of the CIO survey, the three main business drivers for IT budgets this year are transforming existing business processes (36%), increasing cybersecurity protections (34%), and improving customer experience (33%).
Security hiring is absolutely a sore spot across the board, Kraus says, from high-level analysts to field practitioners. One problem is "there's often not a positive ROI on security investments" in general, he says, unless "you have prominent data breaches that rattle boards and C-level executives" to help convince them that improving cybersecurity is essential.
Another "big bucket" of available jobs has to do with employee experience, Kraus says. It's shifting from employers focusing on "just health and well-being" to factors including productivity, scalability, and virtual collaboration.
Also, "anything" related to data analytics is a hot button right now, he adds. Kraus' top suggestion for addressing the shortages in these roles is "rigorous prioritization" — to focus on the areas that are most important for your business in the next year.
13 most difficult jobs to fill
According to the 2021 State of the CIO survey, these are the jobs with the highest pain points when it comes to finding qualified candidates to match demand:
Cybersecurity: 21%
AI/machine learning: 20%
Data science/analytics: 19%
DevOps/DevSecOps/agile: 12%
Cloud services/ integration: 11%
Robotic process automation (RPA): 9%
Internet of things/edge computing (cone ted devices, sensors): 8%
App dev: 8%
Software engineering: 8%
Enterprise architecture: 7%
Cloud architecture: 7%
Enterprise software (ERP, CRM, etc.): 6%
Multicloud management: 6%
Finding good candidates
Generally speaking, IT turnover this past year has remained fairly low. That's been the case at Blue Cross Blue Shield of North Carolina, says CIO Jo Abernathy. Then again, turnover was "low before the pandemic as well," she says. Still, "challenging positions remain challenging," especially in the areas of AI and analytics, the second- and third-most commonly identified trouble spot for IT leaders to fill today.
To help locate good applicants, BCBSNC sponsors two programs at North Carolina State University, in computer science and engineering, "where we have to give the students projects and mentor them," Abernathy explains. "It takes some time, but it has proven to be a way to snag some young professionals in this space. They interact with our staff, they like the culture, the mentoring, the challenging work, and decide to come on board."
The company's had only "a few" of these types of hires, she says. "And you don't want every employee in these disciplines to have virtually no real-world experience, so it's not a silver bullet."
Beyond that, the company has been "very intentional about building our brand as an attractive tech employer," through Meetups, award nominations, participation on panels, and local tech events. "These things definitely help in terms of getting top talent to consider you as an employer," Abernathy .
Another factor in the company's favor is being a not-for-profit organization "servicing all of our citizens in the state and working so hard on improving healthcare access and outcomes." The younger generation in particular "wants to know that their work has greater meaning and purpose, so that has worked to our benefit. There is no secret sauce for sure, but we come at it from as many angles as we can to attract and keep top talent," she says.
More training on tap
Core & Main, a distributor of water, sewer, storm drain, and fire protection products based in Orlando, has "always been a geographically distributed IT shop, with team members across all time zones," says Carrie Busbee, who was recently promoted to CIO. And, she says, "I am grateful that we were able to maintain our team through COVID and did not experience a change in turnover."
That said, given the company's new emphasis on providing digital tools and an exponential growth in customer demand during 2020, some changes are afoot for Core & Main. "We have increased our partnerships with IT vendors to not only strategically 'tool up' our internal associates' skills on new technologies, but also to supplement core talent to increase our velocity on product development teams," Busbee explains.
Another recent change was hiring several program managers dedicated to initiatives that deliver results for entire customer segments, not just for individual customers. "We also shifted our key metrics of success; so, for example, we valued speed to market for touchless solutions," Busbee says. This not only kept deliveries safe for both employees and customers, but "we also saw increased efficiencies."
Going forward, "I think we will continue to see digital dominate as a source for delivery and speed, which also will provide new data sets for better decision-making," Busbee adds.
Professional services needs
The skill profiles most needed in his shop "has seen a shift post-pandemic," says Mosesraj R, CIO and head of excellence at Brillio, a digital transformation software and services provider. "There is a demand for building resilience, employee connections, and systems that empower people with data."
Specific positions he's hiring for include:
Data skills to build business intelligence platforms
Architects to help scale and build resilience and engineering automation
Security professionals to improve cyber risk management capability
Full-stack engineers to drive higher throughput
Out of these four groups, architects and security pros have been the most difficult to find, Mosesraj R explains. "We look for the right attitude and teach them our culture. In our teams we need people with product mindset and this strategy helps over time. For specialized, experienced positions, we are planning to hire for cultural fit and augment skills as we go along."
Metis' Kraus believes that one pandemic-caused change will stay around for a while. "I don't believe business travel will bounce back" anytime soon, he predicts, even as leisure travel rebounds much faster. This is especially relevant to professional services firms that, instead of sending experts around the world as they traditionally have, will instead continue to rely on virtual meetings. "They have learned they have access to more experts virtually. They can do conference calls" and get the same or better advice in shorter timeframes.
Women leaving — and vacations galore
Although the trend to hire further afield might help fill some jobs more quickly, Kraus says he's not sure it will help stem the number of women who are fleeing the tech field because of work-life balance issues. "More female knowledge workers in tech are leaving the job market," he explains, "and I'm not sure that will reverse as we exit the pandemic."
Then again, women who have left full-time employment to help deal with their kids learning from home might land right back in the job mix again as their kids return to in-person school in the next few months, or in the fall. "A single mom in Idaho might be more qualified" for a specific position than anyone else, Kraus says. "She's now part of the talent pool."
Another interesting issue that CIOs will face this year is that of overdue vacations. While that may sound like the start of a nerdy joke, it's really not. In fact, Kraus calls it a "major operational and logistical issue." Many IT staffers haven't taken vacations in over a year, since the pandemic began.
"If everyone tries to use their PTO at the same time" it could create a major coverage nightmare in IT organizations both large and small. "There's a tremendous amount of unused time off," Kraus says, "and now people will start to pull the trigger on overdue vacations."