From offering meaningful work to embracing hybrid environments, CIOs whose organizations have established virtuous IT recruiting cycles share tips on how to consistently attract IT talent.
Contributing Writer, CIO | JUL 26, 2021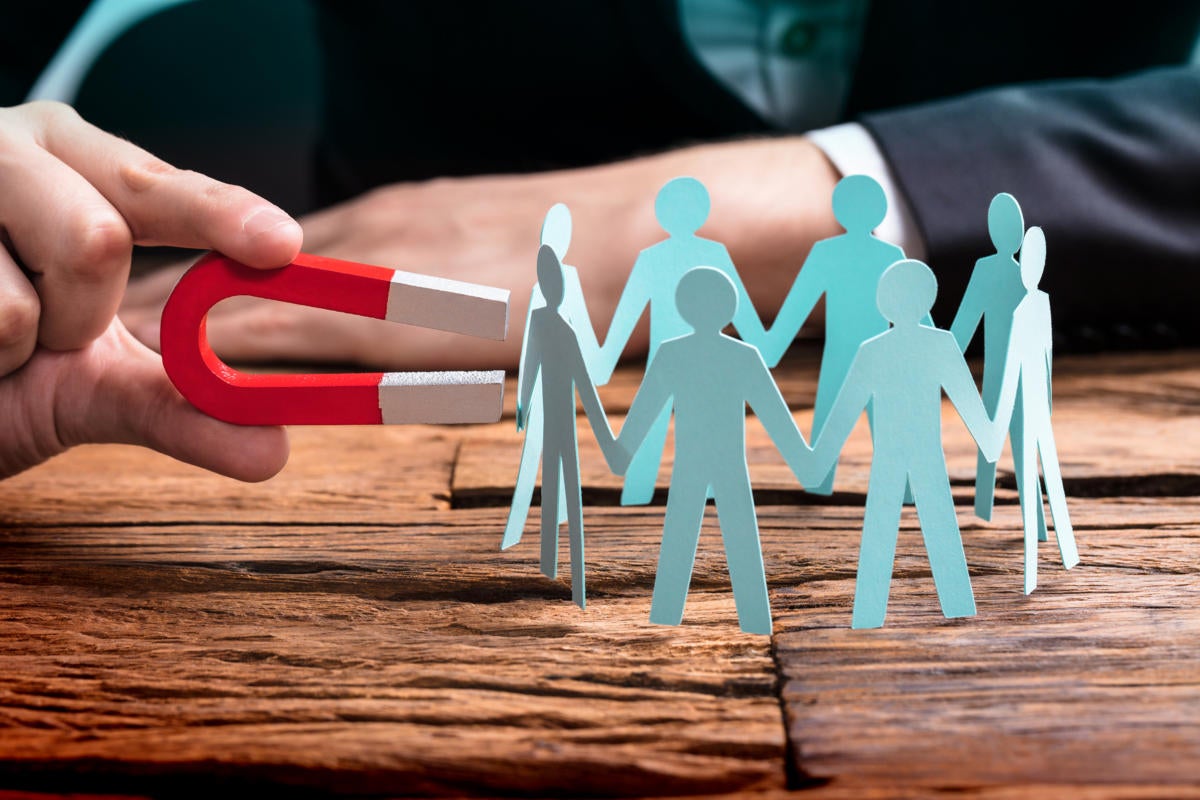 As the war for IT talent rages on, some companies seem to be staying out of the trenches, even when it comes to the most sought-after skills.
CPA firm Plante Moran fills open IT positions in 48 days on average — from job post to onboard date — even for the hardest-to-fill roles in application development, data analytics, cybersecurity, and cloud engineering. That includes several rounds of interviews and testing to ensure a good fit. By comparison, most employers in 2020 took an average of 69 days to fill a tech role, according to a survey by recruiting cloud platform iCIMS.[ Keep up with the 8 hot IT hiring trends (and 8 going cold), beware the 11 bad hiring habits that will burn you, and learn what it takes to retain top employees. |
Owens Corning often hires outstanding IT talent, even without an open position. "If an exceptional technologist approaches HR, or an IT staffer offers a great referral, we just go ahead and hire them, and often when we don't have a role that we're shopping," says CIO Steve Zerby. "We build roles around people; we don't put people in roles."
These and other nontechnology companies have created a virtuous recruiting cycle in which IT talent is likely to seek out its opportunities, rather than the organization constantly having to do the selling to top candidates.
Attracting great talent requires more than a great compensation package, although IDG's IT Salary Survey 2021 shows that tech workers most often seek new jobs for higher compensation (61%). But they're also seeking career advancement (47%), interesting work (38%), and personal fulfillment.
Those asks are most often found in IT teams who lead the business instead of follow, with great leaders and managers, access to the hottest technologies, a visible career path, and a culture of excellence, open dialog, and of feeling valued and appreciated.
"People are looking to be part of something great," says Rich Gilbert, chief digital and information officer at Aflac, which has been named a Fortune most admired company for 19 years and is listed as a top innovator in the insurance industry. "We don't pay the highest on an IT salary chart, but we have talent that's knocking on our doors because it's the total package — the compensation, the rewards, the recognition, the engagement, and feeling part of something that's bigger than any one person."
CIOs from some of the best places to work in IT explain how they've created a virtuous recruiting cycle that brings top talent to their door.
We asked developers and security professionals about their web app and API security challenges. Read our findings from the global research survey, compiling responses from 500 organizations.
They offer meaningful work with backing from executives
One of the attributes that attracts IT talent to Plante Moran is the tremendous support and respect for the IT team from top-level leadership, says CIO Paul Blowers. "It's so important to IT talent that they be part of an organization's strategy, to be entrepreneurial, to run with ideas and to be part of the company's mission," he says.
The IT team is considered a business partner in the organization, not overhead, says Joni Propst, director of digital project and portfolio management. "We are in charge of setting the strategy for technology, and we drive it with the full backing of the firm."
They hire great people, who attract great people
Talented technologists want to work with other talented people. One strategic hire can often have a cascading effect on tech recruiting. Navy Federal Credit Union CIO Tony Gallardy built a mission-driven IT culture that takes care of its employees. He convinced Sovan Shatpathy, who never worked in finance, to join as CTO in June 2020 to help lead its digital transformation. Shatpathy's reputation as a leader and innovator helped attract at least eight technologists to the team who had worked with him throughout his career at Amtrak, Cisco, and Oracle. "Mission, culture, and taking care of people sells in the market," Gallardy adds.
They attract diversity with diverse leaders
The same virtuous hiring cycle holds true when it comes to a diverse and inclusive workforce. Six years ago, Owens Corning struggled to attract female talent to the IT organization. But that changed after Zerby appointed two IT directors who are female. Today, one of those women is a vice president, and about 40% of Owens Corning's IT staff is female, up from 20% in 2015. "There is no doubt that they make this a less daunting place to work," Zerby says. "People like to see people who look like them, and that has made a difference" in attracting diverse IT talent, he adds.
The number of IT professionals seeking a more diverse workplace doubled this year, from 5% in 2020 to 10% in 2021, according to the IT salary survey.
Insurance giant The Hartford attracts talent by supporting employee resource groups for Asian Pacific, Black, Hispanic, LBGTQ+, military, women, mature professionals, and young professionals. Through these groups, "employees are empowered to weigh in on business opportunities, enable talent outcomes, and build stronger relationships with one another," says CIO Deepa Soni. More than one-third (35%) of IT managers are women, and one-third (33%) are people of color.
They expose tech talent to the hottest technology
Most technologists want an opportunity to work with and learn the hottest new technology, and they'll seek out those organizations who can offer that to them.
Plante Moran, for instance, formed a joint venture with three of its largest competitors to invest in emerging technologies, such as artificial intelligence, machine learning, blockchain, and robotic process automation. "The R&D center allows us to really push the envelope on innovation and gives our IT staff a chance to work on new and innovative things, and then to implement and execute on them," Blowers says.
Aflac renamed its IT organization "digital services" to reflect its role in setting the business strategy and its partnership with the business to deliver solutions. Its enablement program trains tech workers in mobile and web development frameworks, such as Ionic and Angular, and certifies workers as Scrum masters, Scrum product owners, and full stack developers. "Even though people come in with great skill sets, we're continuously building on that and investing in our people," Gilbert says.
Home healthcare company Amedisys has been working with a security startup to improve ways of safeguarding healthcare devices in the home. In July, the company announced plans to acquire Contessa Health, which will give IT staff exposure to Contessa's healthcare technologies and its analytics platform.
Midsize firms tap their own hiring magic
Midsize companies such as Amedisys have also become IT talent magnets by leveraging their regional reputations and lean operating models. The company, based in Baton Rouge, La., hired 18 tech workers last year during the pandemic. Many came as referrals from within the IT department who spread the word about its culture. "Enterprise IT in Louisiana is traditionally a small pool, but we've built a reputation as an organization that is doing new and exciting things," says CTO Keith Blanchard.
With 124 people on the IT team, "it's a pretty small shop," says CIO Mike North, "and we like it that way. That's part of the magic — staying lean enough to make sure you hear everybody, and everybody feels like they're a part of something."
Blanchard knows firsthand how small but cohesive tech teams can be preferable to large ones. He returned to Amedisys for the CTO role four years after he left the organization to work for a software giant. Now Blanchard says he better understands the value of a smaller IT team. "We respect and value the opinion of everyone that's part of the team," he says. "They can suggest something that can then catapult an entire business line or a new approach or a new way to tackle things. That's exciting. [IT professionals] are looking for a chance to make a difference."
They build a strong pipeline
Organizations that attract top IT talent say that many of their best hires come from contract engagements and connections with universities and training organizations.
When Navy Federal hired several contractors to help migrate to its new digital platform, some asked to stay after spending time with the group. "It's amazing the people we get out of the contract pool" by making them feel like full-time employees, Gallardy says. "It's about inclusion." He regularly invites contractors to town halls, holiday parties, and virtual get-togethers, he says.
Navy Federal's military affiliation also attracts veterans and military IT talent, as well as their spouses who work in the tech space. The credit union also taps talent from other parts of the organization through its talent optimization program. "We know there's tech talent in the credit union that doesn't work in IT," Gallardy says, so he developed an assessment process to identify employees with IT skills, and those people can enter a nine-month program to integrate into the IT team.
They offer a hybrid work model indefinitely
Organizations will have to maintain a hybrid work model to keep their recruiting pipelines full, these CIOs say.
"I don't believe you're going to be able to attract top IT talent at large scale without having a great staff experience that's a hybrid experience," Blowers says. "We want to tell future talent that we offer a fantastic virtual experience, the ability to work remotely and still feel engaged and connected to our culture, but also an in-office experience that allows for the rich, in-person experiences to meet people, build relationships, be mentored, and grow in your career. You have to listen to your staff."