New emphasis on business value, agility, and customer experience has IT leaders remaking the IT skills mix, with upskilling strategies aimed at unearthing hidden talent within
By Esther Shein
Contributing Writer, CIO | MAY 10, 2021 2:00 AM PDT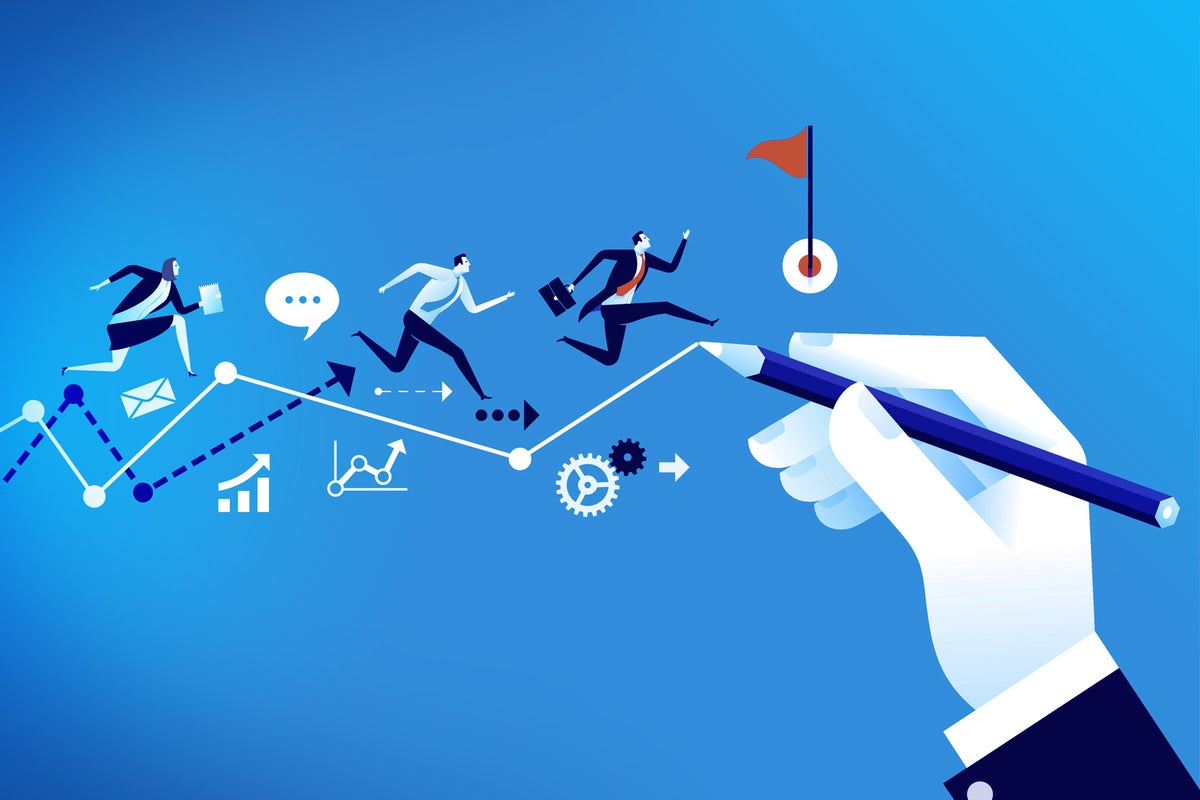 After getting a bachelor's degree in information systems and looking for a job for two years, Fidel Peters began working as a driver at The Brooklyn Hospital Center, delivering meals and transporting specimens and medications from the various offsite clinics affiliated with the hospital. Occasionally, he would drive IT leaders to and from meetings and used that as an opportunity to speak to a couple of people about his interest in an IT job.
Peters also had a champion in his supervisor, who knew where his real passion resided and went to bat for Peters, going to IT himself. "He mentioned that 'I have a great employee and I hate to lose him, but he's qualified to work here,' so he put in a good word for me," Peters recalls. That led to an interview and then a job on the hospital's IT help desk in 2014.[ Beware the 8 most common IT training mistakes and find out how to create business-savvy IT pros. | Find out what is fact and what is fiction when it comes to the IT skills and talent gap.
About a month later, Peters was offered a job with a newly formed business intelligence group and his primary responsibility was to deploy a new web reporting tool.
Today, Peters, who is the hospital's business intelligence manager, may not have had to wait so long to find an IT job. The oft-cited IT talent shortage has left CIOs and other leaders scrambling to fill the skills gap as they continue escalating their digital transformation initiatives. One key way to do so is upskilling internal staff.
Sharpening skills for digital transformation
CIOs are deeply invested in developing and upskilling existing staff in pursuit of their 2021 talent strategies, according to a March report from Gartner on CIO talent plans.
Many of the skills they seek for digital success are focused on organizational and strategic attributes, according to CIO's 2021 State of the CIO report. Skills needed include technology integration/implementation (47%), change management (36%), strategy building/formulating a digital business plan (34%), and project management (33%), the report said.More than 58% of workforces report "skills transformations" occurring since the COVID-19 pandemic began, another Gartner report finds. IT skills, which have increasingly emphasized business acumen over the past few years, will continue to change with the changing workforce. The new ways of working and a far more customer-centric view is changing mindsets and behaviors, says Lily Mok, a vice president analyst at Gartner. "There is a shift in how we approach customer needs — from the outside in — rather than the inside out,'' she says.
Couple that with the shift in how employees are collaborating by working across boundaries and adapting their mindset to one of constantly learning, relearning, and acquiring new skills, Mok says.
A secure, agile, and flexible cloud platform is a critical foundation for building a modern business.
"It's about adaptability and agility. It's not just about learning new skills but upping their games in how we do things differently," she says, adding that this includes both soft and tech skills. "Hire for competency — you can train for skills.''
Finding the hidden talent within
As Peters found, today's IT workers need to have a growth mindset and be adaptable to change. Peters' boss, Sam Amirfar, CIO of The Brooklyn Hospital Center, is looking right now for SQL analysts who can analyze the electronic health data the hospital has and knows their way around databases. That way, they can make it easier for staff to access them more easily, he says.
That's because Amirfar wants to move to a self-service model "and teaching [employees] to fish, instead of us giving the fish out. It relieves resources,'' he says.
Amirfar has the added challenge of being a "community hospital surrounded by big hospitals — with limited salaries." Promoting from within, like he did with Peters, has proved effective.
After joining IT, Peters was sent for training in SQL and then for Epic, The Brooklyn Hospital Center's electronic health record system, and now runs the group that manages it. Peters also built a bed management system. "Before this app, we didn't know who was in what bed," Amirfar says. "He's got the whole hospital in there by floor, sex, and a box around each bed that tells you if they are COVID-positive or -negative or -suspected."
Although Peters' salary has increased commensurate with his skills, as an IT leader invested in upskilling someone for several years, Amirfar is "always concerned one of the bigger guys will scoop in and take him," he says. "It's always a fight."
Peters is not an anomaly. Amirfar says another employee whose job was parking cars is now an IT intern. There are "multiple cases of people" in IT who started out doing basic PC maintenance who are now taking classes on an internal training website to receive Cisco certifications.
"One guy's been promoted to working on networks and manages databases,'' Amirfar says. "We have lots of examples of people who train themselves and watch videos and get certified and move up in the ranks doing that. It's like the little engine that could."
Amirfar says it would make his life a lot easier to find people with a blend of soft and technical skills, but he doesn't have that luxury. "I have a finite number of positions I can hire in IT and I'm keeping up with attrition." Finding people who have tech skills is "kind of like the grease in the wheels. I can't afford the grease, so I buy wheels to make things happen."
Retuning a global workforce
At Cisco, IT's focus is on "reimagining the customer experience,'' and Group CIO Jacqui Guichelaar says her priority continues to be finding people with skills in customer experience, partner experience, and employee experience.
Because Guichelaar is responsible for all tech infrastructure and app development within the global company, she has developed a framework of nine competencies and skills required for the future. They include "skills and talent that can link the strategy of the business and analysis of processes to how we design future processes and how that creates new data and a business architecture,'' she says.
Those skills are high in demand "because any company that's transforming needs people who can translate business process to IT systems and data,'' Guichelaar says. If an organization can translate the "new, modern way of communicating with customers" as well as the customer experience from business processes to IT systems "then you've radically changed."
A solution that integrates calls, chat, meetings, and collaboration on a single platform? Yes, it's possible.
The other "obvious" skills Guichelaar is looking for are people with experience building cloud-native apps, as well as skills in site reliability engineering, agile and DevSecOps, automation, orchestration, programming, microservices, and containers.
"To me, data is at the center of everything a company needs to be doing for their customers,'' she says. "We do need to understand our data and how to best leverage it for customers, so big data and analytics is one of the biggest" skills Cisco needs.
Agile and DevSecOps skills will enable Cisco IT to continue moving to Scrum-based models, with Scrum masters and small teams working in an agile way, Guichelaar says. "The more I can build that structure, the more I can move at speed. No longer do you wait three, six, nine months for new systems. We're literally building, launching, optimizing — it's a more real-time effort than 10 years ago."
With a growing decentralized workforce, cybersecurity and the security architecture "is definitely my top one [priority] if not in the top three,'' she says. "So more and more, we're investing in security."
Even a company the size of Cisco is providing training and reskilling to current employees in addition to external hiring, given the talent crunch. "They're all challenging,'' says Guichelaar of which positions are the most daunting to fill, though she mentions security, big data analytics, and digital transformation translation as among the hardest.
Investing in training to fill gaps
Bill Cassidy, who was promoted to CIO of New York Life at the end of March, has picked up the company's multi-year digitization journey. His initiatives include increasing customer self-service capabilities on New York Life's websites and other channels.
Because the pandemic accelerated many organizations' plans to digitize processes, the competition for digital talent has increased, he says. "From what we've seen and heard, the most meaningful shortages exist in the deep engineering skills required to best leverage large, popular digital platforms such as Salesforce and Adobe, to create a digital ecosystem architecture and to deliver digital strategy and business analysis."
Like Amirfar and Guichelaar, upskilling the existing employee base is part of Cassidy's strategy for attaining skills. "The company offers deep and effective learning and development programs, and employees within our technology organization also benefit from the learning stipends we provide,'' he says. These initiatives are designed to provide existing talent with upskilling opportunities "so that they are able to take on new and interesting roles."
He also says there are skills needs "in both the organizational and technical dimensions." For example, "building an accounting system is challenging for technologists who have not had the end use explained to them,'' Cassidy says.
IT professionals must also understand "the 'art of what is possible' using digital tools and workflows to effectively partner with internal stakeholders and ultimately provide the most value to the company's customers," he says.
The dream IT team
If Amirfar could build the dream IT team at The Brooklyn Hospital Center, it would include people with skills "robust enough" to help end users, with half working remotely and half onsite, and then they would rotate, he says.
He'd also want a core group of networking specialists to ensure everything is monitored with all the information they need to keep systems operating smoothly. The team would also include a crack staff of electronic health records analysts who can perform upgrades and modifications based on user demands and regulatory changes. Furthermore, Amirfar would have a small group of admins responsible for "budgeting, management, and thinking about processes for the future."
Cassidy's dream team at New York Life would consist of people with "an in-depth and fully aligned relationship with internal business partners," he says. "This involves having technologists who are able to bridge these relationships in a highly effective way and partner to create unified goals and establish the necessary objectives to attain them."
The team would also include people with "deep engineering and architectural skills related to key platforms,'' he says. "In our experience, all this, supported by effective program and project management, comes together to yield successful outcomes."

Guichelaar wants that all-important blend of tech skills and people with "the right culture" on her team. "I've got to get thousands of people all aligned against six big transformation programs. If we get that right, we'll transform Cisco," she says. "I focus on outcome and then great things come. So you're building a team with the same unshaken sense of purpose."
As for Peters, who recently completed a master's degree in data analysis, he says he's "not locked in" to staying in healthcare but there is more he wants to do at Brooklyn Hospital Center.
With the disparities in healthcare that COVID brought to light, he says, Peters wants to use his skills to get the hospital "more organized in population healthcare management" to ensure staff has the ability to find patients who need care at different stages of their lives.
For example, he wants to help staff find people with diabetes to make sure they're getting appointments and the right tests. To do that, Peters wants to learn Python and various machine learning frameworks to build algorithms.
"What I'm interested in … is [helping] the care managers," he says, so that "doctors can find the people they need to reach out to by doing research."